Get to know Next-Gen Ranger
Say hello to the best Ranger we have ever built. Tough, smart and versatile, this next-gen Ranger is the perfect partner for work, play and family. It's packed with new features and technology for you to get the most out of your Ranger Life1.
Discover all variants of Next-Gen Ranger. Choose and compare the models because Next-Gen Ranger has so many to offer. Smart features, advanced engineering, intuitive technology that will be ready as a partner for work, family and play
Explore the variants offered for Next-Gen Ranger
Uplift your driving experience with the powerful 2.0L Turbo engine and distinctive design of Next-Gen Ranger
All you want to know about the Next-Gen Ranger
Specification and all information of Next-Gen Ranger is ready for you to download here.
Special offer delivered to your inbox
Ford offers special deals and prices on all Next-Gen Ranger models. Let us know your preferred Ranger and send us a request for a quote. What's left to do is keeping an eye on your inbox for the exclusive deals from us.
Working with customers in over 180 countries, we are proud to present our next-generation Ford Ranger to the world.
With a host of accessories to fuel your adventures, see how the Ranger can be customized to fit your lifestyle.
Bigger, tougher and smarter. We pushed beyond traditional design boundaries to deliver features you didn't even know you needed.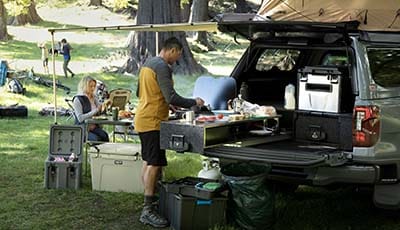 What's Nest for Ford Owners
We are introducing new tools and services that are designed to adapt to your needs throughout the life of your vehicle.